Searching for the best collection of Halloween costumes for pregnancy? Check out this roundup of the best Halloween Costumes for Pregnancy, and get some great ideas for rocking that bump on Halloween!
Congratulations on that awesome bump, mama! I know it might feel tough to get excited about another layer of clothing, but pregnancy Halloween costumes are such a fun and easy way to celebrate this year!
You might not know it, but that sweet bump is actually the ultimate Halloween accessory. There are so many awesome costumes that you can use that cute tummy for!
It took me a lot of searching to find the perfect costume for my bump, but along the way I found so many cute options! Today I'm sharing over 100 Halloween costumes for pregnancy to help you find your cute bump option too.
I've tried to pick some costumes that are funny, some that are for couples, and some that are great for families like ours. Fingers crossed this list is the only one you need to look at to find the perfect costume for you!
I'm including on this list some simple costumes you can order online, some easy ones that you can make at home with a little DIY creativity, and some over the top options if you want to go all out with your pregnancy Halloween costume this year.
If I could find it, I linked to the original source for the homemade costumes. If you find an error on this list, please let me know!
Looking for more Halloween fun? Be sure to also check out my list of 20 Incredible Pumpkin Carving Templates and The Best Amazon Halloween Decorations, too!
On to the Halloween Maternity Costumes!
Note: Some links may be affiliate links. That means I may make a commission if you use my links to purchase, at no extra added cost to you! I only recommend products that I personally love and believe in. Full disclaimer here.
Online Pregnant Halloween Costumes
If the idea of crafting a costume while pregnant sounds like the complete opposite of having fun, don't stress! Sometimes it's a win just to pull on a stretchy shirt and call it a night. So to kick of this list of awesome maternity Halloween costumes, how about a few you can order with just a click?
Here are a few awesome options you can order online, including a few from Amazon that you can get quickly if you waited until the last minute. Just click on each photo to see the full scoop on the following items!
Easy Pregnancy Halloween Costumes
Read on for a fun collection of some of the easiest Halloween costumes you can create while pregnant!
Wonder Woman (and Super Baby)
Via Julianitagomez88
Mummy
Scarecrow and Pumpkin
Kinder Egg Surprise
Via Maternity Lover
Kool Aid Pregnancy Costume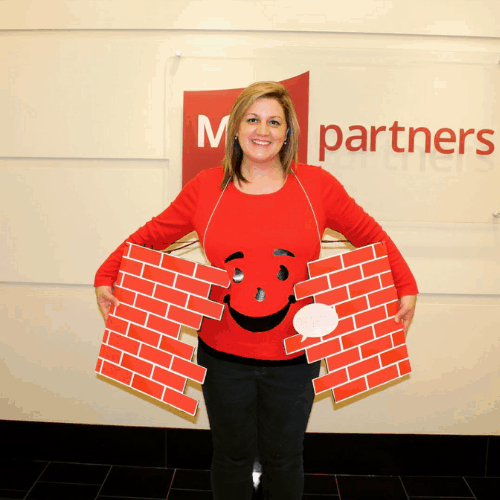 Via hprindle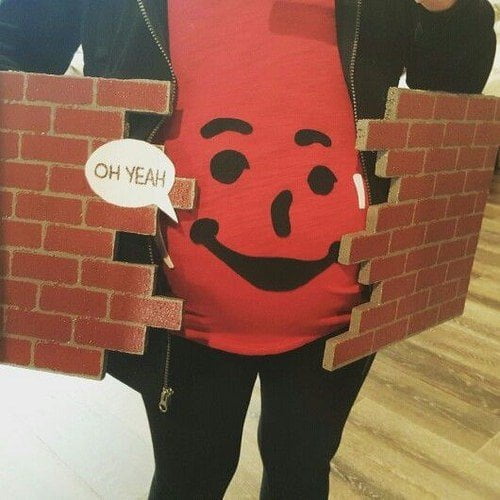 And this classic one, original creator not known!
Mike Wazowski & Friends
Good Luck Troll Maternity Costume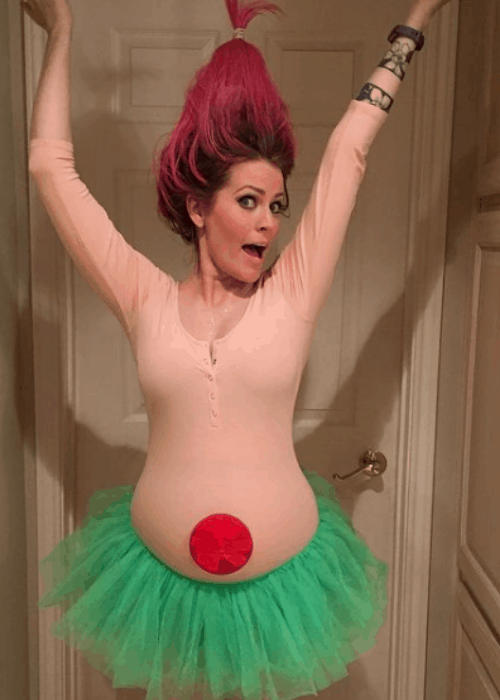 Solar System Easy Pregnancy Costume
Via Modern Kiddo
Mama Rivera Costume
Miguel's mama is such a simple and fun option!
Avocado Pregnant Costume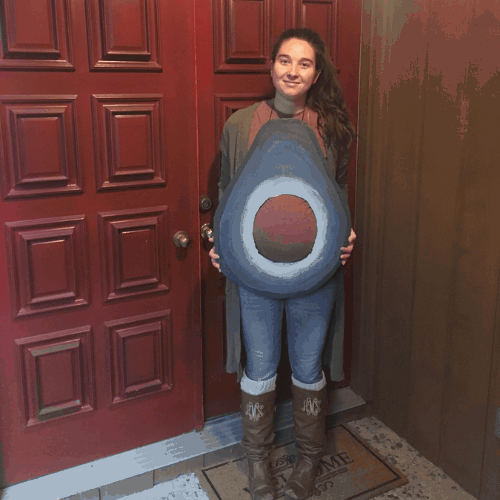 So simple to make with just a piece of poster board!
Make it into Avocado Toast by dressing up with a partner, like Danielle.Morrical did!
Related: The Best Maternity Clothes on Amazon
Beer Belly Pregnancy Costume
Via Baby Center
Wilson Maternity Costume
And a second creative one by hayley.rissler!
Sun, Moon and Astronaut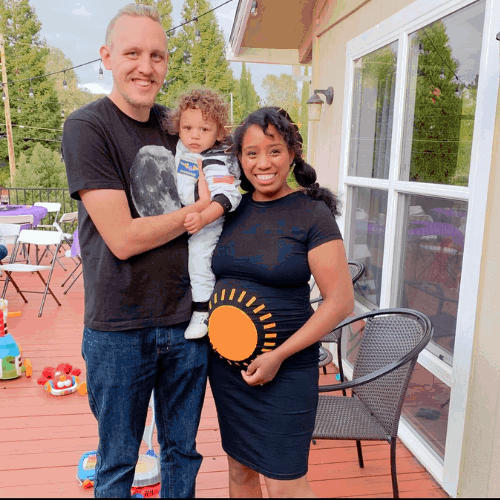 So cute and simple: just paint the sunshine on your bump!
Via raven.antoinette
Prego Halloween Costume
Via allwomenstalk
Free Printable Ultimate Hospital Bag Checklist
Hey mama! Are you already thinking about what you'll pack to bring with you to the hospital or birthing center? I created this free printable ultimate hospital bag checklist to help!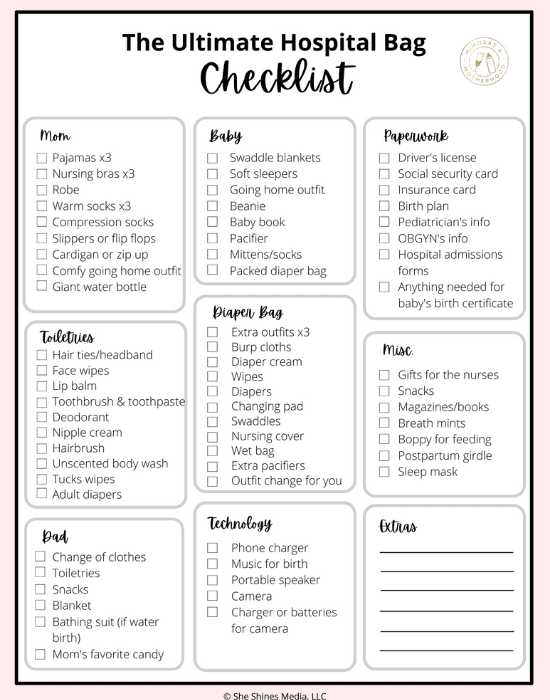 I made this list based on my own experiences at a birth center, plus the experiences and recommendations of dozens of friends and readers who birthed in a hospital setting. This Ultimate Hospital Bag Checklist is the perfect addition to your birth preparations, and you can print it for free at home! Just enter your details below to snag yours!
Juno Pregnancy Halloween Costume
Death Star Pregnant Belly Costume
and here's another creative one too!
Found via Pinterest
Related: The #1 Postpartum Recovery Item
Wrecking Ball Baby Bump Costume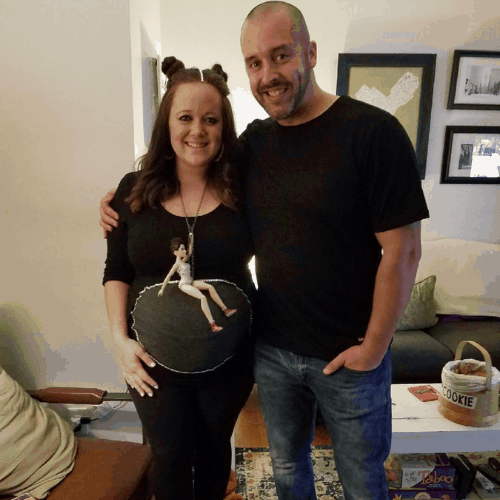 Via know_your_worth
Cat and a Ball of Yarn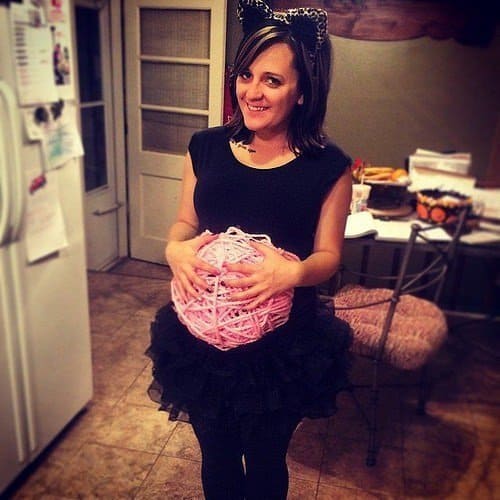 From a Popsugar
Related: 20 Halloween Costumes for Brothers
Bump Ahead Construction Worker
Via thisisrossana
And a second fun one too!
Sourced from The Chive
Robbers & Money Bag Costume
Winnie the Pooh
Created by kmassonette.cosplay
Basketball Belly Costume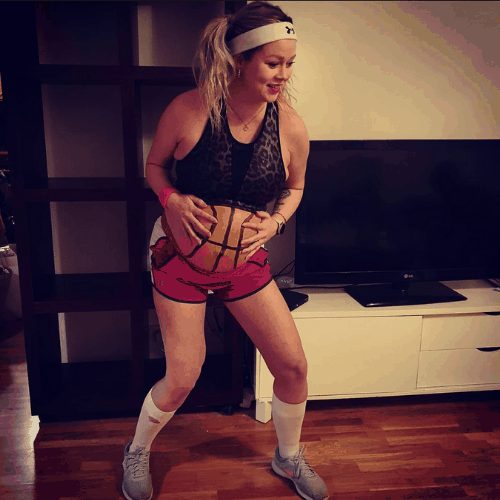 Via soleyd86
Pair it with a referee outfit for a creative pregnancy couples costume!
Via mackbergz
Snowman Maternity Costume
So easy to achieve with just a few pieces of felt glued to your tank!
via Nicoleinscrubs
Over The Top Pregnancy Halloween Costumes
Are you a believer in "go big or go home?" Then this next section of more over the top pregnant Halloween costumes is for you!
Fat Thor Pregnancy Halloween Costume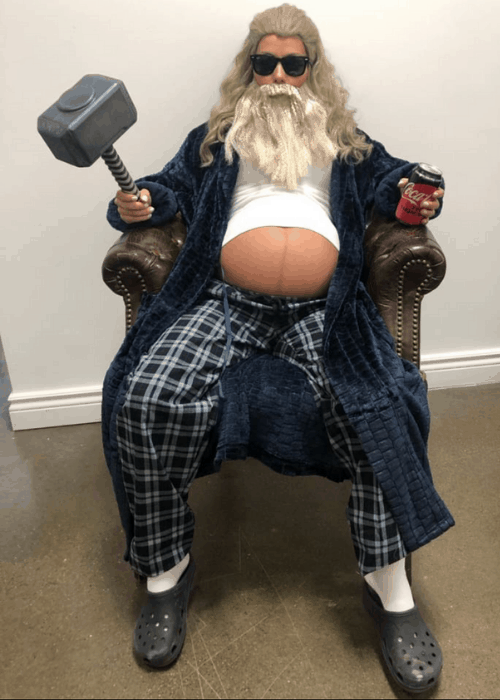 This is one of the most creative maternity Halloween costumes I've ever seen!
Via chloeebisty
Bubblegum Machine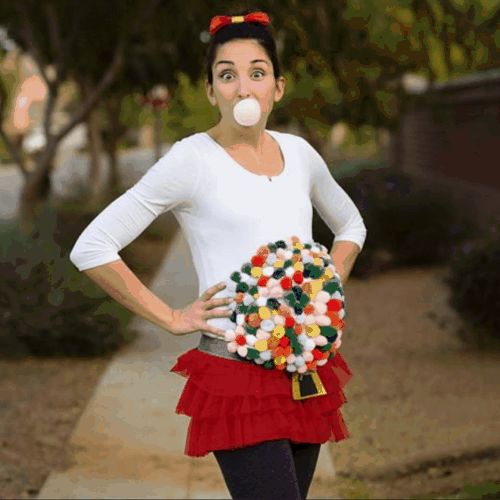 Rey & BB-8 Pregnancy Costume
Bacon & Eggs Bump Costume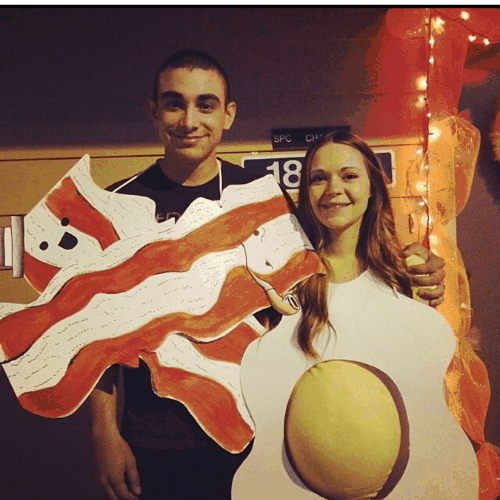 via Brookechatha
And here's a cute one with just an egg!
Created by ili_dav
Beyonce-Inspired Pregnancy Costume
Created by RachelRenna
The Mandalorian and Baby Yoda Pregnant Halloween Costume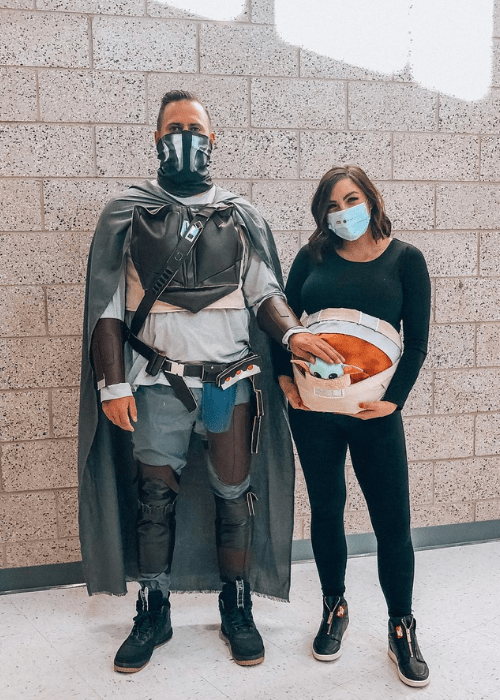 Created by emily.nicole.smith
Mummy and Monster
Created by dessertpixie
Smee Pregnant Belly Halloween Costume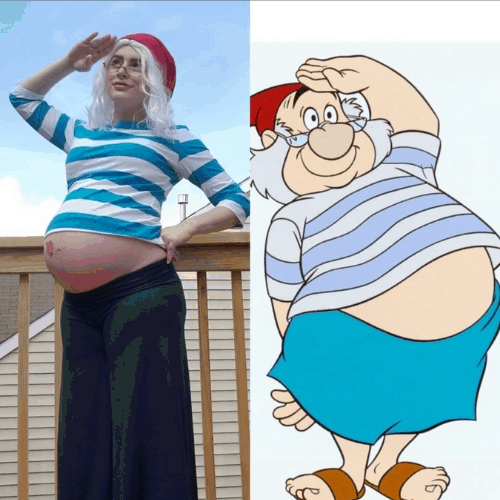 Marge Gunderson From 'Fargo' Costume
Stay Puft Marshmallow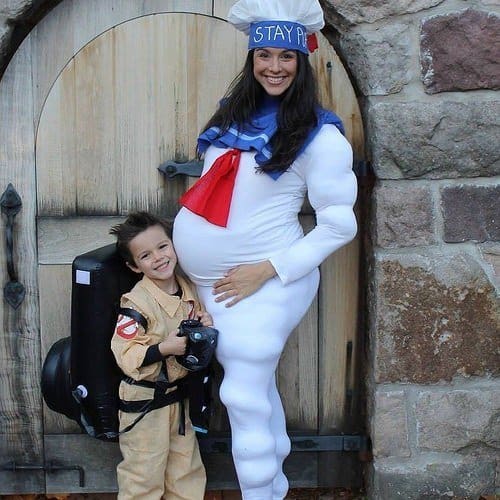 Found on Pinterest
Witch and Crystal Ball
Created by shulepova_hong
Golden Snitch Costume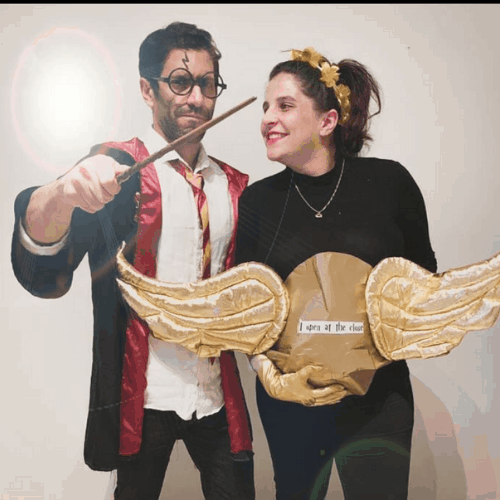 Created by iyyar
Witch & Cauldron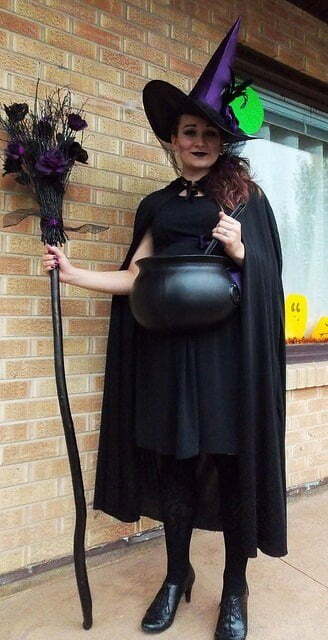 Found on Pinterest
Bun in the Oven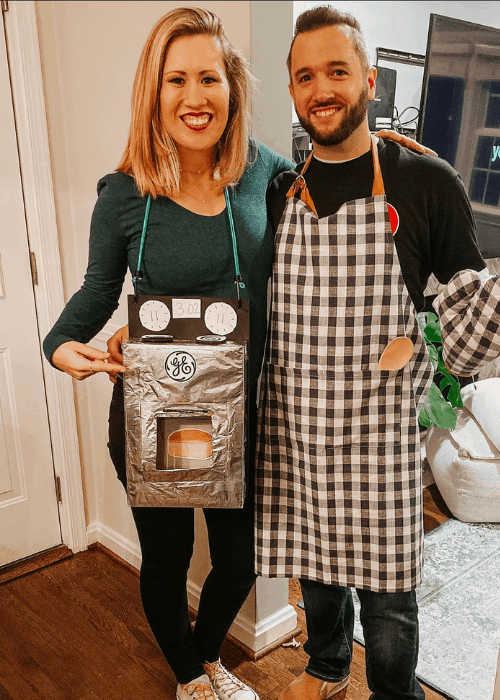 Via sashatea
Bird in Her Nest With Her Egg
Via Costume Works
Kangaroo and Baby
Created by Kaylan Nicole
Rainbow and Pot of Gold
Spooky Skeleton & Jack-o-lantern Tummy Costume
Disco Dancers & Disco Ball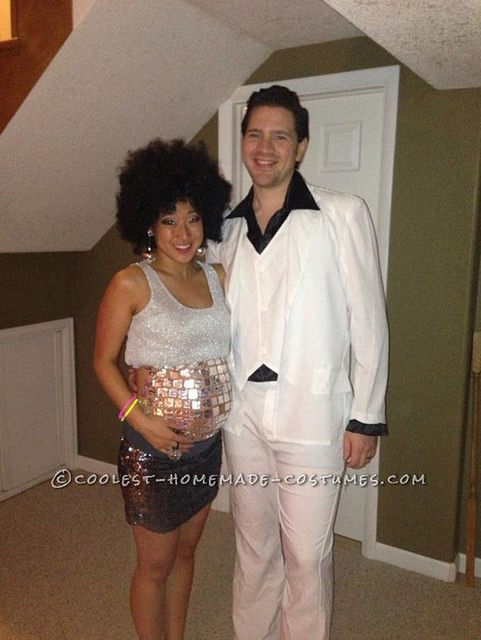 From Coolest Homemade Costumes
Escaping Baby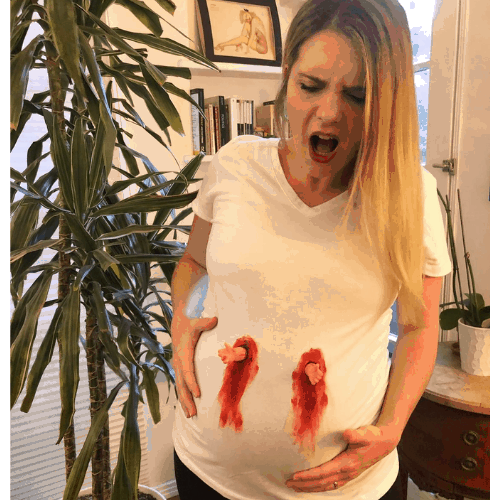 This pregnant Halloween costume with baby coming out is amazing!
Cow with Udders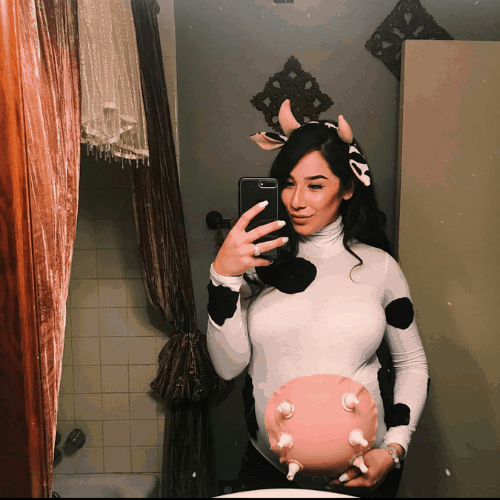 Welcome to motherhood, y'all! 😉
Via esmeraldarubioo
The Best Pregnancy Halloween Costumes for Any Stage of Pregnancy
I hope this list inspired you as you brainstorm how to dress your bump this year. What was your favorite pregnancy Halloween costume on the list? Which ones am I missing?
I hope this list helps you find your perfect maternity Halloween costume! Happy Halloween, mamas!!