These Bacon Cheeseburger Pull-Apart Sliders do NOT disappoint. They're so incredibly easy, budget friendly and 100% picky toddler approved!
With baby #2 on the way I'm already working to make a list of easy and kid-approved meals that I can whip up quickly even on days that I feel stretched. I'm happy to report that our 1 year old LOVED his bacon cheeseburger slider (after it was cut up into teeny pieces he could easily and safely feed himself, of course), as did the hubs.
Related: Easy Peasy Bacon Tater Tot Casserole
Ready to try them out for yourself? While I created these Bacon Cheeseburger Pull-Apart Sliders to satisfy the hubby's bacon craving, you can easily customize this recipe with whatever your family wants!
Bacon Cheeseburger Pull-Apart Sliders are also perfect for game day snacks or to bring to your next potluck.
Related: Creamy Dreamy Buffalo Chicken Dip
These sliders are so simple for a quick and easy weeknight meal, but fair warning: you'll want to eat them all! If you want leftovers simply double the recipe to make 2 dozen.
Note: Some links may be affiliate links. That means I may make a commission if you use my links to purchase, at no extra added cost to you! I only recommend products that I personally love and believe in. Full disclaimer here.
Bacon Cheeseburger Pull-Apart Sliders
These Bacon Cheeseburger Pull-Apart Sliders do NOT disappoint. They're so incredibly easy, budget friendly and 100% picky toddler approved!
Ingredients
1 package (12) slider rolls (I chose Hawaiian for a savory yet sweet combo)
1 pound of lean ground beef
½ onion, diced
6-8 slices of cheese (your choice of flavor!)
6 strips of cooked chopped bacon or ¼ cup of bacon crumbles
1 clove crushed garlic
1 tablespoon creole seasoning
1 teaspoon salt
Pinch of pepper
Olive oil
1/2 stick of butter, melted
1 tablespoon garlic powder OR 1 clove of crushed garlic
Instructions
Preheat oven to 325 degrees. Spray the bottom of a 9×13 baking dish with nonstick cooking spray.
Add olive oil to the pan at medium low heat. Once warm, add the diced onions and crushed garlic, stirring regularly to prevent the garlic from burning.
When the onions have become fragrant (about 5 minutes), add the ground beef to the pan, along with the creole seasoning, salt and pepper. Brown the meat thoroughly while being sure to toss with the onion mixture throughout the cooking time. Add the cooked bacon to the pan for the last minute of browning.
Once browned, remove the meat mixture from heat, drain the oil and set the mixture aside.
If needed, slice the slider rolls horizontally (while still attached) to make a top and bottom bun. Place bottom buns into the baking dish side by side, not leaving any room.
Top the bottom buns with the beef mixture, then layer the cheese. Add the top buns.
Make the butter topping by combing the melted butter with the remaining garlic (not a fan of garlic? No problem! Just leave it out. The butter is the important part here). Using brush or spoon thoroughly coat the tops of the buns (including the sides).
Cover the baking dish with foil and cook for 15 minutes. Remove foil and cook for 10 more minutes to brown the buns. Serve warm with French fries, tater tots or whatever side you're feeling!
So simple, right?? For a healthier twist on these Bacon Cheeseburger Sliders you can easily swap out the ground beef for turkey and eliminate the cheese, but trust me when I tell you that these Bacon Cheeseburger Pull-Apart Sliders are going to be a huge crowd pleaser in your home! I hope you enjoy them as much as my family did.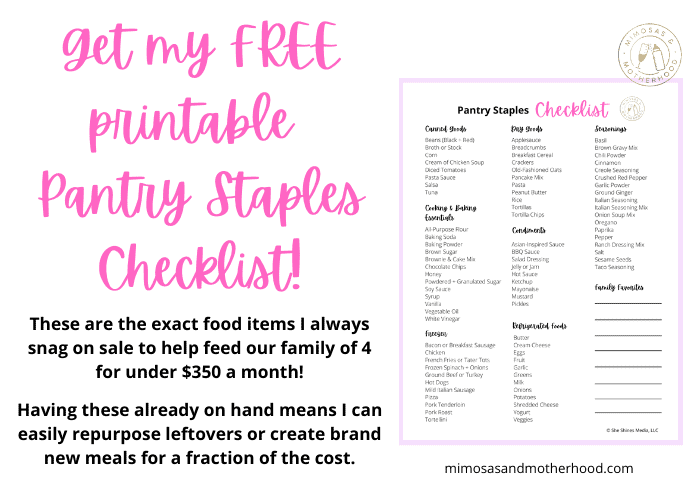 Tried this recipe? Tag me today! I love seeing what y'all are cooking up.
Mention @simply.siobhan or tag #MimosasAndMotherhood!