Creamy Dreamy Buffalo Chicken Dip
This Creamy Dreamy Buffalo Chicken Dip is a total crowd pleaser, and perfect for your next party or tailgate.
I'm not going to lie: I have a huge soft spot for dips, especially warm, savory ones. They're my weakness! This buffalo chicken dip recipe is one of them that I just can't get enough of.
In college I started experimenting with new recipes, and this Creamy Buffalo Chicken Dip was one of the first "party apps" that I really learned to perfect (and that took more than just opening up a jar and popping it in the microwave).
If you're like me, sometimes you just want something that is incredibly easy to throw together (especially now as a mom to an 8 month old who seems to really enjoy screaming bloody murder from the other room EVERY SINGLE TIME I leave his line of sight). It doesn't get much easier than this creamy buffalo chicken dip!
This buffalo chicken dip recipe is so easy, and you can easily spice it up or cool it down even more. The best part? It's also super affordable and incredibly easy to double for a crowd. I guarantee your crowd won't be able to get enough of this delicious dip!
You can easily make this with a rotisserie chicken you get at the grocery store, or if you're in the mood to cook you can also make your own super fast and easy rotisserie chicken with an Instant Pot! Check out my Instant Pot Whole Chicken recipe for those details.
This creamy buffalo chicken dip recipe is also an easy one to make ahead and heat up the next day.
This Buffalo chicken dip recipe is so quick and easy. First, you shred your chicken. Next, you mix it well with hot wing sauce, being sure you coat every surface of the shredded chicken.
Then you pour your ranch and cream cheese mixture over the shredded chicken, and mix everything together. Top with a handful of shredded cheese, pop in the oven an voila!
Note: Some links may be affiliate links. That means I may make a commission if you use my links to purchase, at no extra added cost to you! I only recommend products that I personally love and believe in. Full disclaimer here.
Related: Mexican Crockpot Shredded Chicken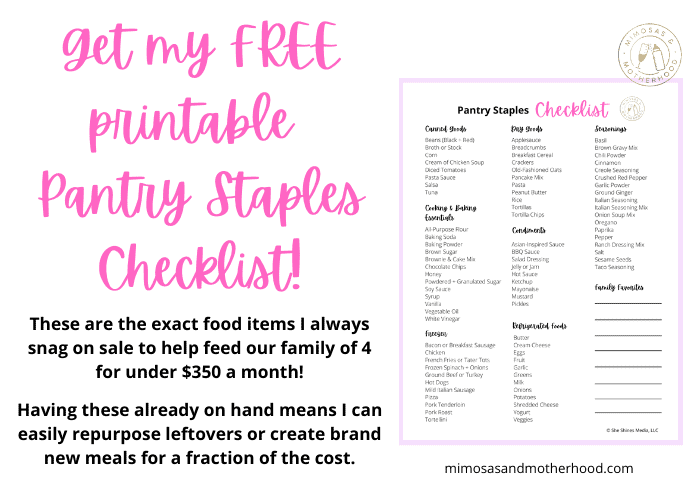 Creamy Buffalo Chicken Dip
With just 5 ingredients, this Creamy Dreamy Buffalo Chicken Dip is a total crowd pleaser, and perfect for your next party or tailgate.
Ingredients
1 Rotisserie chicken
1 8 ounce container of reduced fat cream cheese
1 16 ounce bottle of ranch dressing
4 ounces shredded medium cheddar cheese
4-6 ounces of Texas Pete Buffalo Wing Sauce (or any buffalo wing sauce you like)
Tortilla chips, carrots and celery for dipping
Diced chives for serving
Instructions
Preheat the oven to 350 degrees.
Shred the rotisserie chicken into a large mixing bowl and set aside. (Not enough chicken for you? Shred a second rotisserie chicken and the buffalo chicken dip becomes practically a meal!)
Empty the entire container of ranch dressing into a small saucepan over medium-low heat.
Cut cream cheese into 1 inch cubes, and add to the ranch dressing. Turn the burner up to medium heat and allow the cream cheese to melt into the ranch dressing, stirring regularly to prevent from burning.
Meanwhile, add the buffalo wing sauce to the shredded chicken, stirring to coat as you go. (Tip: use 4 ounces of the sauce to start and then taste the chicken to see if you want it spicier. Adding more sauce creates a spicier dish. We use 6-8 ounces of buffalo wing sauce in our house, but we also really LOVE spicy food!)
Once the chicken is thoroughly coated to your preferred spiciness level, and the cream cheese is melted into the ranch dressing, pour the cream cheese mixture into the shredded chicken. Stir well to mix.
Pour the cheese and chicken mixture into a 9×13 casserole dish. Top with the shredded cheddar cheese and place in the oven at 350 degrees for 30 minutes.
Once cooked, top with the chopped chives before serving with chips, carrots, tortillas or whatever you like!
Notes
This buffalo chicken dip recipe can easily be made with a store bough rotisserie chicken, but can also be made with a chicken you roast at home, chicken breasts, or even just leftover chicken from last night's dinner!
If you like spicier food, feel free to add more buffalo wing sauce to the dip before baking. Be sure you taste as you go so you don't add too much!
Nutrition Information:
Yield:

10
Amount Per Serving:
Calories:

300
Hope you enjoy this buffalo chicken dip as much as we do! It's the perfect recipe for the Super Bowl, tailgates, or even just because you're craving it.
Tried this recipe? Tag me today! I love seeing what y'all are cooking up.
Mention @simply.siobhan or tag #MimosasAndMotherhood!