These Green Chile Chicken Enchiladas are not only easy to put together, but they're a great option for freezing, too! These are savory, filling and always hit the spot.
I am a big fan of the "semi homemade' style of cooking. Ain't no shame in my easy dinner game! I fell in love with how simple rotisserie chickens make meals when I was in college. Whether you grab one at Whole Foods or Walmart, rotisserie chicken is such an easy grocery item to help you stay on track with cooking more at home.
If you prefer making your chicken at home (like I do these days), there are a few recipes I swear by for making big batches of chicken that are perfect for leftovers. Quick and Easy Instant Pot Whole Rotisserie Chicken is perfect for a variety of dishes, and The Easiest Mexican Crockpot Shredded Chicken Ever is ideal for TexMex like this!
With how much I love to repurpose different meals, these Green Chile Chicken Enchiladas have become a tried and true recipe in that journey. One pan is more than enough for 4 adults (8 enchiladas, so 2 each), but these enchiladas are also great for freezing for future use, too.
It's also easy to make substitutions with these Green Chile Chicken Enchiladas. Swap out different veggies, add extra cheese, more heat, whatever you personally like! While this recipe calls for chicken, it's actually also amazing with leftover pork too. I alternate between using chicken and leftover The Best Slow Cooker Pot Roast Ever Made and it turns out great every time!
Pro tip: To make this recipe even easier, snag any green tomatillo sauce or salsa verde you love from the grocery store! You can also use any type of onion you have. If you want to freeze these for future use, be sure to allow them to defrost completely before cooking, and then bake as directed.
Tomatillo salsa not your thing? You can easily add red enchilada sauce like the image above! These green chile chicken enchiladas still turn out absolutely fantastic.
Green Chile Chicken Enchiladas
These Green Chile Chicken Enchiladas are not only easy to put together, but they're a great option for freezing, too! These are savory, filling and always hit the spot.
Ingredients
1 roasted chicken, shredded
4 cups salsa verde or green tomatillo sauce
1 can black beans, cooked and drained
1 can corn, cooked and drained
1 cup onion, diced
4 oz can chopped green chiles
3 cups Mexican-style shredded cheese
8 burrito size flour tortillas (large size)
Fresh cilantro, chopped
Instructions
Preheat the oven to 350˚F.
Shred the chicken and place in a large bowl. Add 1 cup of green salsa, all of the vegetables and 2 cups of the shredded cheese. Mix thoroughly until the mixture is fully combined.
Spray the bottom of one 9″x13″ baking dish with cooking spray, and add 1 cup of the salsa verde. Gently shake the casserole dish to distribute the salsa verde on the bottom of the dish (or use the back of a spoon to help coat it).
Place the chicken filling on the tortillas lengthwise and roll the tortillas up, being sure to evenly distribute the mixture among the 8 tortillas. Place the rolled tortillas seam side down in the baking dish.
Pour the remaining sauce over the enchiladas and top with the remaining shredded cheese. Cover loosely with aluminum foil and cook for 30 minutes. If you like a little bit of a crispier finish, remove the aluminum foil and bake uncovered for the last 10 minutes.
Remove and let cool slightly before serving. Top with fresh cilantro, sour cream, guacamole or whatever you would like!
Nutrition Information:
Yield:

8
Serving Size:

1 enchilada
Amount Per Serving:
Calories:

295
Total Fat:

15g
Saturated Fat:

6g
Cholesterol:

65mg
Sodium:

675mg
Carbohydrates:

22g
Fiber:

2g
Protein:

17g
I hope you and your family love these Green Chile Chicken Enchiladas. They are such a hit in our house every time, and I love how simple and fast they are to whip up.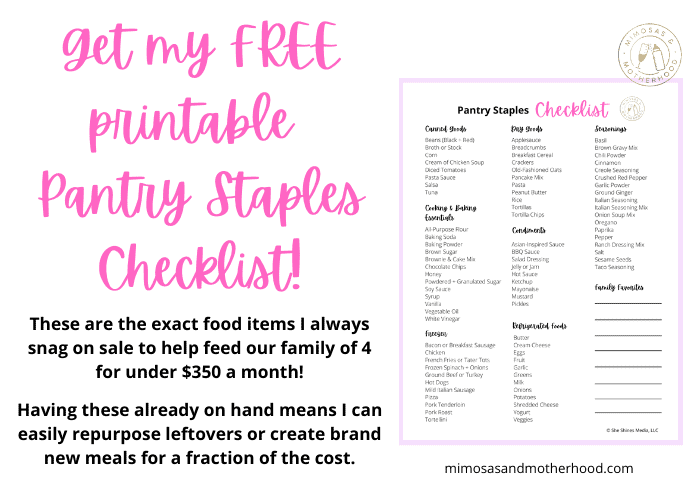 Tried this Recipe? Tag me Today! I love seeing what y'all are cooking up.
Mention @simply.siobhan or tag #MimosasAndMotherhood!