Easy, Kid Friendly Thanksgiving Side Dishes for Toddlers
Thanksgiving can be full of so much fun and good food, but can also be overwhelming for kids. Want to help make your Thanksgiving as stress-free as possible? Read on for some easy kid-friendly Thanksgiving side dishes that are sure to please even the pickiest of eaters!
Thanksgiving is one of my favorite holidays. I love the family time, and I take a lot of pride in cooking a delicious turkey every year! While the food is of course a huge piece of the celebration, as a mom of two toddlers I also know that it's not the time to introduce a table full of new foods.
Having a ton of new foods on your table can actually feel overwhelming for kids. The things that we as adults have come to love, like turkey, stuffing, green bean casserole and even pie, are things that most of our children aren't eating regularly. And any parent of toddlers can tell you, as much as we might want them to eat something, they're not going to unless they really want to!
While we absolutely encourage our boys to try new foods, I also am very aware that the last thing I want on a holiday is my child melting down because they are feeling overwhelmed from being asked to eat a plate full of food they aren't sure about. Not only is that no fun for the adults, it's also no fun for your child! And shouldn't Thanksgiving be about the fun?
Skip the stress this year and be prepared with some easy, kid-friendly Thanksgiving sides dishes too! This collection of yummy dishes is the perfect place to find a few easy additions to your menu. I usually give my boys a little bit of everything, and then let them decide what to eat. Having a few dishes that I know they will love ready to go truly helps.
Looking for a way to keep the kids occupied? Be sure to also check out Easy Thanksgiving Crafts for Toddlers and Free Printable Thanksgiving Activity Book for Toddlers!
Toddler Friendly Thanksgiving Side Dishes
This collection of easy Thanksgiving recipes for kids is full of great options that will flow easily with your Thanksgiving menu. These options are perfect for even picky eaters, and you never know: you might want to try these kid-friendly Thanksgiving sides, too!
Creamed Corn Biscuits
These Creamed Corn Biscuit Cups are an easy Thanksgiving appetizer that is super creamy and buttery! Their mini sized and perfect for fingers making them ideal for kids!
Instant Pot Pressure Cooker Mashed Potatoes
Instant Pot Mashed Potatoes, are smooth, fluffy and creamy perfection in the pressure cooker. They are a time saver for Thanksgiving and Christmas dinner!
Air Fryer Cauliflower
Super simple and delicious crispy Air Fryer cauliflower! Thanks to the Air Fryer, you can easily and quickly make tasty cauliflower with just a handful of ingredients in no time.
Zucchini, Onion and Sweet Corn Pie
Zucchini, onion and sweet corn pie is the perfect veggie dish for your table. It's full of flavor, incredibly savory and a sneaky way to serve veggies that your kids will love.
From Mimosas & Motherhood (aka me!)
Need some activities to keep the kids busy this Thanksgiving? Be sure to also check out Easy Pumpkin Crafts for Toddlers!
Southern Green Beans with Bacon
These old fashioned Southern green beans are melt in your mouth tender and seasoned to perfection! They're just like the ones Grandma used to make and are a hit with everyone – even picky toddlers!
Slow Cooker Mashed Sweet Potatoes
Your whole family will love this super cozy and easy to prepare Slow Cooker Mashed Sweet Potatoes!!! It is a great comfort food side dish for everyday family dinners, fall gatherings, Thanksgiving, Christmas and even breakfast.
Air Fryer Corn on the Cobb
Air Fried corn on the cob done in only 15 minutes! Air frying locks in all of the flavors, and guess what! You don't need to use any oil!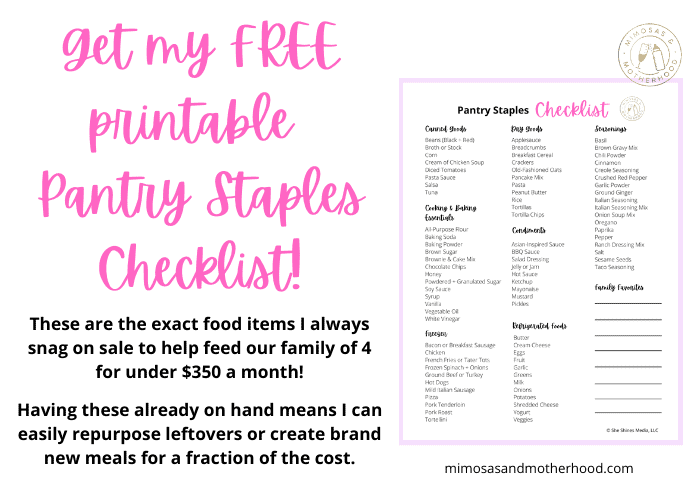 Carrot Soufflé Recipe
This carrot souffle is delicious and a breeze to make. It is great way to hide some veggies for your picky toddler.
Crockpot Mashed Butternut Squash
Crockpot Mashed Butternut Squash is the perfect cozy side dish to complement your weeknight dinners, fall gatherings, Thanksgiving and Christmas dinners, plus all of your other holiday meals. It is a family-friendly, colorful, vibrant, delicious and healthy mash that is easy to make in your slow cooker.}}
Easy Potatoes Romanoff
This Easy Potatoes Romanoff Recipe is not only classic comfort food, it's the ultimate potluck dish. Made with frozen hash browns, low-fat sour cream, cheddar cheese and mushroom soup, it's a little lighter than the usual, but delivers on taste! It can also be made in a slow cooker.
Sweet Potato Casserole with Praline Topping
This sweet potato casserole with a praline topping is delicious during the fall season and for holidays. The nuts are a great crunchy bite and using pralines makes for a lighter recipe than those that call for marshmallow toppings.
Easy, Kid Friendly Thanksgiving Side Dishes for Toddlers Are Great for Adults too!
All in all, Thanksgiving can be a tricky holiday for kids. Thanksgiving recipes for kids that are attractive and somewhat familiar can help.
Turkey Day will go off without a hitch when you include dishes designed for a kid's picky palate. Try our recipes for childproof twists on Thanksgiving favorites — that you'll enjoy too.
What are your favorite Thanksgiving side dishes to serve to the kids at your table?