Sweet Potato, Bacon and Kale Soup is such a fun addition for the New Year. With all of the craziness in our lives in the last 3 months of 2019 (we sold our condo, bought a new home, moved AND had a second baby!), I'm so glad to be back in the swing of things finally, and excited about sharing this sweet potato, bacon and kale soup!
It's a chilly day here in Atlanta, so it's the perfect day to share this yummy soup with all of you: Indian-Inspired Sweet Potato, Bacon & Kale Soup. This delicious dairy free and gluten free dish is not only quick and easy to prepare, but it's also amazing as leftovers.
This dish can also be Whole30 and Paleo compliant, which means I feel even better about us pigging out on this. Vegetarian or vegan? Just take out the bacon! This Indian Inspired Sweet Potato, Bacon & Kale Soup is still absolutely delicious without the bacon.
Love sweet potatoes? Check out these recipes too: Harissa Sweet Potato Tacos and Sweet Potato & Black Bean Enchiladas!
Note: Some links may be affiliate links. That means I may make a commission if you use my links to purchase, at no extra added cost to you! I only recommend products that I personally love and believe in. Full disclaimer here.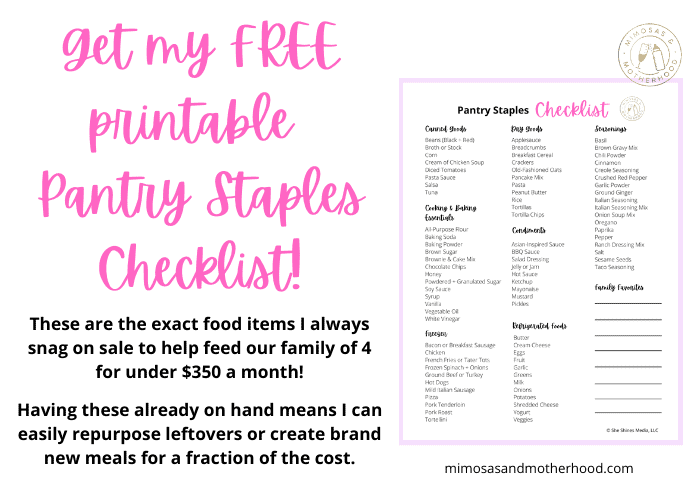 Sweet Potato, Bacon and Kale Soup
This Indian-inspired sweet potato, bacon and kale soup is full of big flavors and hearty veggies! Dairy free and Whole30 compliant, too.
Ingredients
5–6 slices bacon (or real bacon bits if you're crunched for time! Be sure whatever you choose is sugar free if you want this to be Whole 30 compliant)
2 tbsp butter (or coconut oil for completely dairy free)
1/2 onion, diced
2 cloves garlic, minced
3 cups of chicken or vegetable broth
3 medium sweet potatoes, diced (about 4 cups)
2 bay leaves
1 tsp dried thyme
1 tsp dried dill
2 cups thinly sliced kale, tough ribs removed
1 cup full fat coconut milk
salt and pepper to taste
fresh parsley for garnish
Instructions
If you're using real bacon, fry it up until crispy, chop and set aside. You can also substitute bacon bits or leftover shredded chicken.
Melt 2 tablespoons of butter/coconut oil in a large pot. Add the onions and cook until translucent and beginning to brown (about 6 minutes). Add the garlic and cook for another 30 seconds to 1 minute.
Add broth, sweet potato, bay leaves, thyme and dill. Bring to a boil, reduce heat to medium low and simmer (covered) until potatoes are tender, about 12-15 minutes.
Add in the coconut milk, bacon (or other protein) and the sliced kale. Cook until the kale is wilted and bright green (about 5 minutes). Season with salt and pepper.
Serve immediately, garnishing with parsley if desired.
Tried this recipe? Tag me today! I love seeing what y'all are cooking up.
Mention @simply.siobhan or tag #MimosasAndMotherhood!