Best Time for Maternity Photos
Thinking about getting maternity photos taken but unsure of when to actually do them? Learn more about the best time for a maternity photoshoot.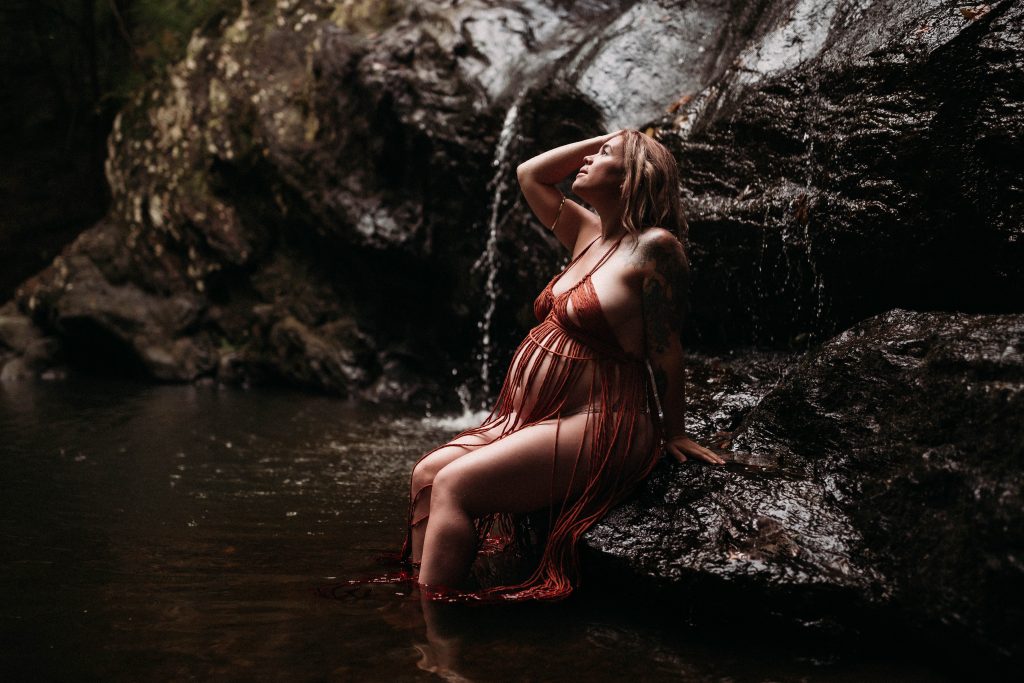 Pregnancy is truly an incredible time. There are so many fun pieces of this experience, like figuring out your baby registry, setting up the nursery, buying baby clothes and packing your hospital bag.
As a mom who is currently getting ready to welcome our 3rd child, there's something magical about watching your body change as your baby grows. Every single time I'm in awe the first time I feel their movements as my belly grows.
One of the ways I've always loved to mark this special time in our lives is by having maternity photos professionally taken before baby arrives. A maternity photo session is a special way to document becoming a mother and each pregnancy. The photos are a wonderful way to look back on this time in your life and enjoy these memories in the future.
There are so many pieces of maternity photoshoots that can be confusing, so I've asked professional photographer Ayla Burt of Imagery By Ayla to help. Ayla is based just north of Atlanta, Georgia and shot every photo in this article during my own maternity photoshoot with her!
Not sure when to schedule your photo session? Read on for recommendations and insight as you decide when to take yours.
Note: Some links may be affiliate links. That means I may make a commission if you use my links to purchase, at no extra added cost to you! I only recommend products that I personally love and believe in. Full disclaimer here.
When is the best time for a maternity photoshoot?
There's no hard and fast "right time" or perfect time when it comes to maternity photos. Some moms-to-be choose to take monthly photos throughout their pregnancy as they show of their growing baby bump!
However, when it comes to scheduling a maternity session with a professional photographer, there are some recommendations to help you get the best photos possible.
Most photographers recommend that the best time for maternity photos is at the beginning of your third trimester, before you start feeling uncomfortable. For most women, this is usually during your 7th or 8th month of pregnancy, or between 30-36 weeks pregnant. Not only will you feel good enough to enjoy your maternity session (meaning you'll have a hopefully higher energy level and will actually enjoy being in front of the camera), but your bump will be full and round, which translates beautifully in photos.
"For a golden hour glow, expect your photographer to recommend starting approximately an hour prior to sunset," shares Ayla. "Something to keep in mind is that sunset shifts all year! Summer time can be tough with late sunsets, and if you have toddlers attending your maternity session that may not tolerate staying up past bedtime be sure to ask your photographer about sunrise sessions! (They can also help beat the summer heat)."
No matter when you schedule your photos, the most important thing is that you feel comfortable. Otherwise, it will be hard to enjoy the experience.
It's also important to keep in mind that some babies arrive weeks before their due dates, which means if you schedule your maternity photos too close to your due date you might miss out on actually having them!
Remember that every pregnancy is different. My second pregnancy was incredibly hard, so we did a very casual easy shoot around 30 weeks. With my first and third pregnancies, I scheduled sessions around 33 and 34 weeks because my body just felt much better. The most ideal time for you and your pregnancy might be different from a friend's, and that's ok!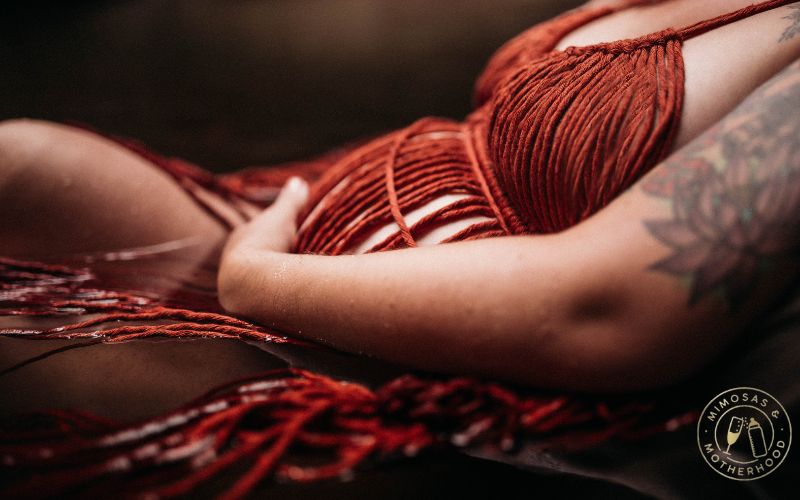 When to schedule maternity photos for multiples
Expecting twins or triplets and wondering what the best time for a maternity photoshoot is? If you're pregnant with multiples, it's suggested that you book your maternity photoshoot earlier. Instead of booking a session in the third trimester of your pregnancy, consider booking one in your second trimester or around weeks 20-24 of pregnancy.
When you're carrying multiples, your bump will be well established earlier. You'll also more likely to still be feeling comfortable, which means you'll be able to enjoy your session. It's important to mention that many women who are pregnant with more than one baby also sometimes need to go on bed rest or deliver early, so scheduling an earlier shoot gives you peace of mind that you won't miss it if baby comes sooner than expected.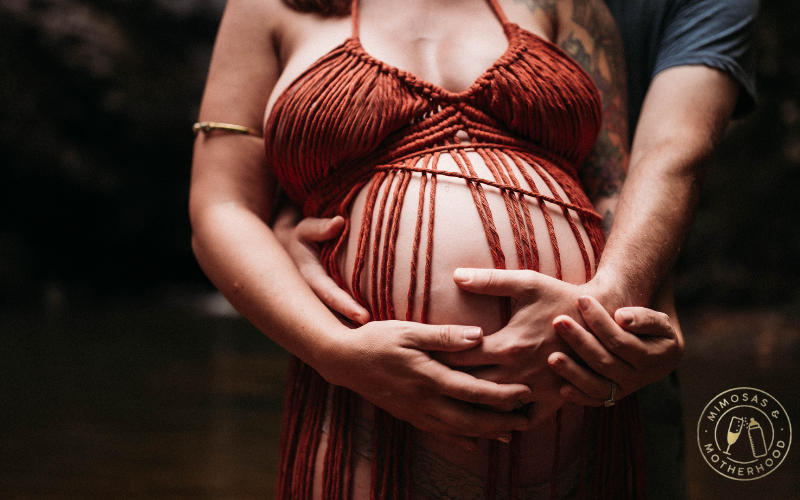 When to Book Your Maternity Photo Shoot
Now that you know the best time to schedule maternity photos for, it's time to book your session with your chosen photographer! You'll most likely find that different professional photographers have different recommendations on when you should have your session with them.
Don't wait until the last minute! I recommend booking your maternity photo session as soon as possible so that you are able to secure the date and time that you want. A good milestone is after your 20 week scan. One exception to this is if you are scheduling photos during a busy time of the year, like the fall or Christmas. You might want to reach out to your chosen photographer a little earlier just to get an idea of how far in advance their schedules book up.
Be sure to also mention if you want to have your photos taken outdoors, as outdoor maternity shoots require a little advance planning as well for weather.
Another exception is if you want to use these professional maternity photos as part of your baby shower invitations. Your photographer will need time to edit the final images and get them back to you, and you'll need to also factor in the turnaround time for your shower invites.
Maternity Photoshoot Outfit Ideas
Wondering what to wear to a maternity photoshoot? "You may think that colors are most important, and you're not wrong! When picking the perfect outfit for your photography session, pick colors that make you feel the most beautiful," shares Ayla. "
If you plan to hang these images in your home, consider your home decor. Other important factors are MOVEMENT and TEXTURE— think flowing skirts or layering details such as lace or linen. Visual interest, clothing material, and pattern play a huge part in the final image. Above all else, wearing things that flatter your favorite features and leave you feeling confident and comfortable should be top priority!"
Need some inspiration for maternity outfit ideas? Check out these beautiful dresses and accessories you can find on Amazon!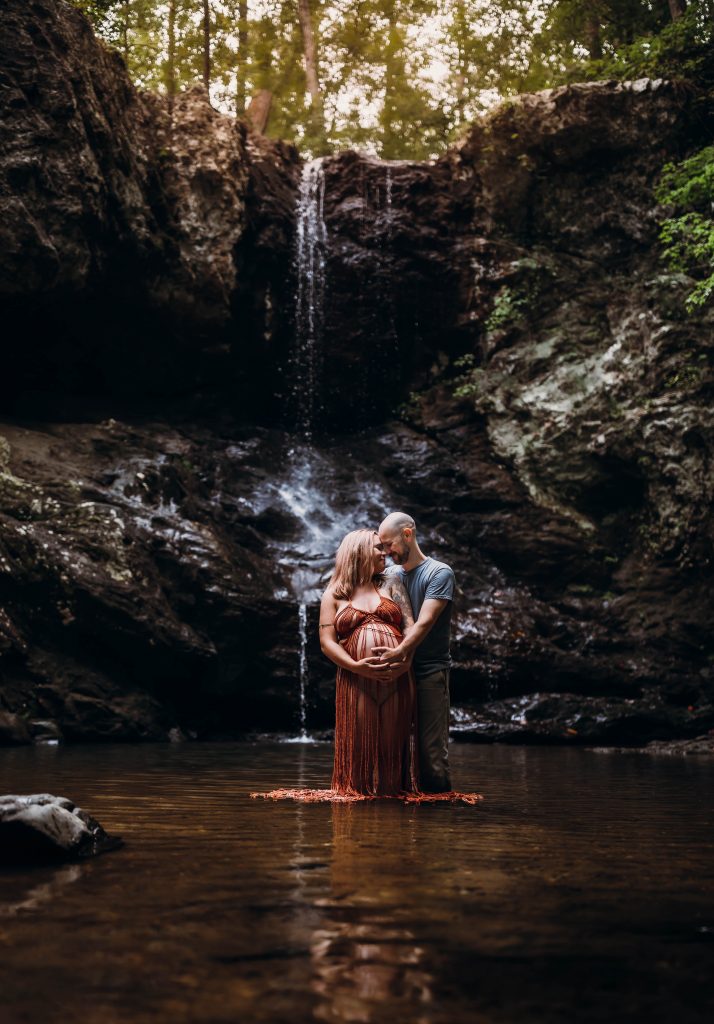 You might also enjoy these articles:
What to Wear for a Family Photoshoot
Fall Photoshoot Family Outfit Ideas
Final Thoughts on When to Take Maternity Photos
Whether it's your first pregnancy or fifteenth, maternity photo session is all about YOU: your changing body, your journey into motherhood, your connection to your baby and this new journey you are embarking on. It's a great way to mark this amazing part of your life, that adorable baby bump and the beauty of pregnancy.
No matter what style of maternity session you choose to have, the most important piece to having good maternity photos is that you feel comfortable! If you are worried that you won't feel good by the eight month of pregnancy, it's absolutely ok to schedule your pregnancy photoshoot earlier. Listen to your body, and remember that it's better to schedule your session earlier than too late.
No matter when you want to have your maternity photoshoot, it's important that you reach out to your photographer with plenty of time in advance to book. Many of the most popular photographers book up months in advance, so don't wait to schedule your session.
As you countdown to the end of your pregnancy, don't forget to schedule with a newborn photographer for those newborn photos too!
A big thank you to Ayla of Imagery By Ayla for lending her expertise to this article. If you are looking for a Metro Atlanta or North Georgia maternity photographer, be sure to check out her website here and her Instagram here to see more examples of her work! She also has a client closet with pieces you can choose from to make it even easier.
If you enjoyed this blog post, please share on social media or pin on Pinterest to help other pregnant mothers learn more about maternity photography sessions