Do you see that gorgeous weather outside?? Summertime is officially upon us, which means vacations, long weeks and days out of town are in the very near future for many of us. Are you thinking about taking baby to the beach?
We've managed to sneak out of town twice to the beach since Baby A was born, which means our "Beach Baby Crash Course" is coming from REAL experience. Don't get me wrong: we had a great time, but going to the beach with a baby is an experience to say the least. The amount of things we crammed into the car that we never used still makes me cringe!
However, I'm excited to say that our last two trips have made us feel so much more confident not only about traveling with our little guy, but traveling WAY lighter. All that insane gear you think you need? I promise you, you don't!
Read on for my list of must-have baby gear for the beach to make your ocean outings with a breeze. From a baby beach tent to the perfect beach wagon, and everything in between, these items will make this the best baby beach trip yet!
Note: Some links may be affiliate links. That means I may make a commission if you use my links to purchase, at no extra added cost to you! I only recommend products that I personally love and believe in. Full disclaimer here.
Baby Beach Hacks: Absolute Must Haves for Taking Baby to the Beach
Taking an infant to the beach doesn't have to be scary! We started taking our boys to the beach when they were under 6 months old, and it's become one of our most fun family traditions!
Full Size Beach Tent –

For anyone who has struggled with tent stakes, poles, and wind on a beach day, this tent will make all those problems a distant memory. Once it's out of the bag, the tent literally pops open on its own!
This baby beach tent is also super lightweight and the fabric is UPF 50+, which helps keep your little ones protected from the sun.
Get Yours Here: Pacific Breeze Beach Tent
2. Rash Guard- I'm still a little nervous applying sunblock to Baby A's skin, especially since so often his little hands and feet find themselves in his mouth. A fantastic alternative to that is a rash guard (which is basically a kids swimsuit that has UV
protection and covers more of the body). A rash guard also helps protect your little one's sensitive skin from sand, which can really irritate them.
I'm personally a really big fan of the iPlay line of sun protection wear for children, and it's the only sun protection line we put Archer in now! Their clothing provides all day UPF50+ protection in stretchy, breathable and comfy options.
You can snag a long sleeve shirt option here, or check out their one piece options here.
3. Sun Hats- Sun hats are another absolute necessity for your little ones at the beach! Their skin is more delicate than we realize, and keeping extra shade on them is so
important.
As your child grows their preference for type of hat might change, so it's a good idea to bring more than one style so you're not fighting them on trying to take it off all the time.
Check out a few options here: iPlay Bucket Sun Protection Hat, iPlay Flap Sun Protection Hat 
4. Swim Diapers- Even if you don't think your little one is going to want to get into the water, the absolute LAST thing you want is to have a soggy, gross disposable diaper on your hands. Not only is that not sanitary, but it's also a huge pain to have to clean up.
Swim diapers are amazing, and come in both disposable versions and washable ones. I personally really love the resusable option, as most are adjustable and grow with your little one.
An easy disposable option are Pampers Splashers (found HERE on Amazon).
For resuable, I really love the iPlay Swim Diapers. Like the iPlay clothing options, these swim diapers actually have UPF 50+ and block up to 99% of UV rays!
5. Wagon with All Terrain or Off-Road Tires – Trust me when I say that a beach wagon is something you don't want to cut corners on, because without the right wheels you
WILL get stuck in the sand and your husband WILL want to kill you for making him drag this wagon out in the first place.
Look for one either specific for the beach, or that has LARGE wheels. It makes it so much easier to just throw everything in the wagon and wheel it out, rather than trying to juggle a million bags and your baby at the same time.
This one by Hauck is amazing. Literally every review I've seen has parents singing its praises! It's for sure on our wishlist. This is the perfect beach wagon for parents!
Read More: Hauck Eco Wagon
6. Lightweight Baby Carrier – Another great way to keep the baby off the sand is to wear him. While you may have a go to carrier you already love, you want to be sure that what you bring to the beach is easy to clean, breathable and resilient.
I personally have and love the Baby K'Tan Active Carrier. It's lightweight carrier that's incredibly easy to put on and is perfect for not only the hot weather but for wearing my little guy into the water! Made from a breathable hi-tech performance fabric, it wicks away moisture and sweat to keep both of you cool and comfortable. It also blocks over 90% of the sun's harmful UVA and UVB rays!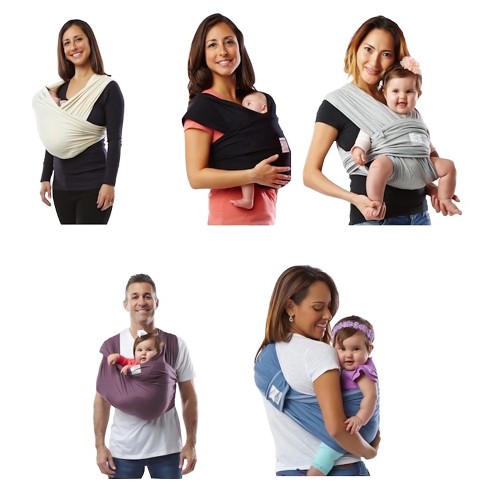 While it may look teeny, it's made to fit babies newborn up to 35 pounds, so plenty of room for growth! It's perfect for taking baby to the beach.
Grab Yours Here: Baby K'tan Active Mesh Baby Carrier
7. Water-Resistant Blanket – These things are amazing. The top is soft like a regular blanket, but the bottom is lined with a waterproof material which means it's much more versatile then the old blankets you have tucked into your trunk.
This one is a great choice because it's not only affordable, but is actually machine washable (unlike some of the other ones out there). It's also pretty big, and can easily accommodate 3-4 adults. It also folds up tiny and can be slung over your shoulder!
More Details: WolfWise Large Picnic Blanket
8. Travel Stroller– When you're already throwing everything but the kitchen sink into your vehicle to head to the beach with your little ones, the last thing you want is a bulky stroller taking up a ton of room.
This stroller is a DREAM. It's racking up award after award, and for good reason. It's lightweight, easy to navigate, but most incredible: it folds down to the size of a shopping bag!!
Grab Yours Here: The Clutch Stroller by Delta Children
9. Cooler Packed with Snacks and Water – Want to be able to stay out in the sun for longer? Plan ahead with the meals and snack times that will pass while you're on the beach. Be sure to pack more bottled water and food then you think you'll need for both adults and the kids.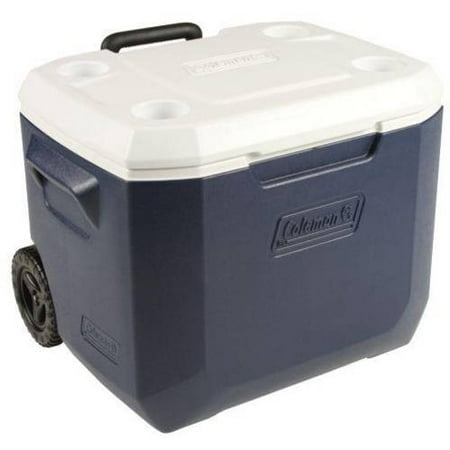 This Coleman cooler is a fantastic option because not only does it have a large capacity, it's also made specifically for the outdoors with extra large wheels, a telescopic handle AND is insulated enough to to keep your drinks cold for up to 5 days (you know, just in case you decide you don't want to leave)!
Grab Yours Here: Coleman Xtreme Wheeled Cooler
10. Reusable Wet Bags – If you're not on the reusable wet bag train, you need to check them out! Think Ziplock bags, but reusable, which means they are perfect for storing wet and dirty items that you don't want leaking and are better for the environment.
I love having a few of these in the car in case of an accident, but they're also perfect from wrangling wet beach clothing or dirty shoes while on vacation. Plus there are a ton of patterns and sizes out there for whatever your needs!
See More Options Here: Itsy Ritzy Reusable Wet Bag
I hope you found this list of The 10 Absolute Must Haves for Taking Baby to the Beach helpful! Do you have a beach vacation planned this year? I'd love to hear about it!